Lost 30 Pounds
Debra used the AIM products to help her lose 30 pounds.  She also jogged while pushing her kids in a stroller, lifted weights in her garage, and ate healthy. As her kids grew and got too big for the stroller, they rode their bicycles beside her as she jogged and did her sprint training on farm roads.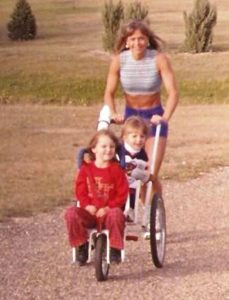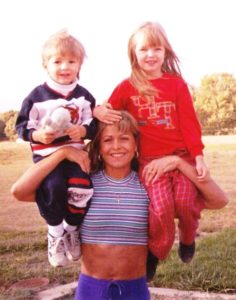 The Galaxy Fitness Competitions
The Galaxy Competition consist of three parts. The first segment of competition is an obstacle course of a 15 foot cargo net to climb up and over, 10 foot wall to go up and over, monkey bars, hurdles, "over and under," running with two 50 pound water jugs, and run through a rope grid. The second part of the contest is a bathing suit competition. If a competitor has too much muscle, too skinny, or unhealthy body fat then points are deducted. The scores of the obstacle course and swim suit round are added together and the top 15 are invited to join the "Winner's Circle." These ladies have a third segment to the contest which is an evening gown competition and are also interviewed in front of the crowd and asked a question about health or fitness. The "Top 5" contestants with the best scores of all three competitions are awarded cash prizes.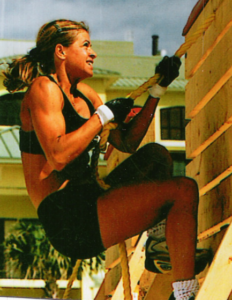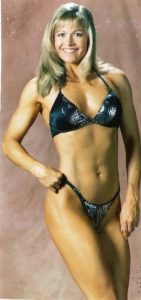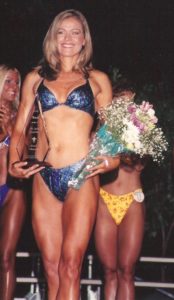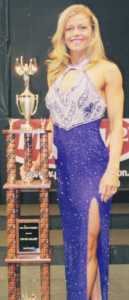 1st place overall, Texas Competition, 1999
2nd place overall, National Championship, 1999
1st place obstacle course, 1999 and 2000
"Top 5" in the obstacle course in 9 competitions
"Top 5" (cash prizes) overall in 6 competitions
Baywatch
In September of 1998, 26 hand-picked Galaxy competitors from all over the world flew to Los Angeles to film an episode of Baywatch, at Santa Monica Beach, CA. The popular TV show ran from 1989-2001. According to the Guinness Book of World Records, Baywatch is the most watched TV show in the world of all time, with over 1.1 billion viewers. Debra was invited to be in the "Galaxy Girls" episode which aired in May of 1999. George Hamilton was a guest star in the same episode.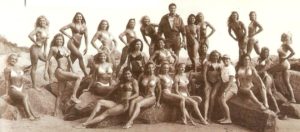 Martial Arts
After competing in the Galaxy, Debra started competing in taekwondo competitions and was asked to perform with the West Texas Demo Team. Debra (36 years old) and the group of athletes did routines combined with karate, back handsprings, flips, and other tumbling moves combined with nunchucks and breaking boards. Their message was addressed to teenagers of "saying no to drugs." Debra went on to earn a "brown belt" in taekwondo and was training for a "black belt" when she had a knee injury and tore her ACL and had two knee surgeries.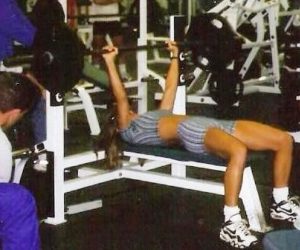 After Debra's health improved, she was able to travel and meet some interesting people.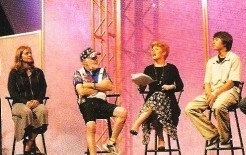 Active Lifestyle Despite having Fibromyalgia
I still have fibromyalgia, but I have control of the symptoms, and they do not have control of me. I have to be disciplined and continue to take the AIM products, exercise, eat healthy, and have an overall healthy lifestyle. This has allowed me to continue to be active and travel with my family and experience many things that I might not have been able to do with the typical pain and fatigue that fibromyalgia brings to people. People normally do not die from the symptoms of fibromyalgia, but it can rob them of their quality of life. I have tried to do my best to demonstrate how life can still continue with fibromyalgia and how to have a good quality of life and be as active as I want. A few activities that I enjoy are camping, snow skiing, water skiing, hiking, and traveling with my family.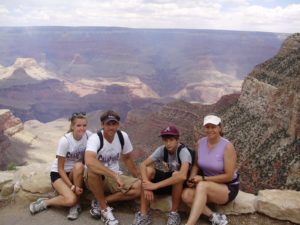 This book is currently on sale for 20 percent off. Only $20.00 for 270 pages of helpful information to feel healthy! Go to the Contact Tab on the Home Page.